It's wonderful that you want to be
Part of the heart.
A gift in your Will is a very special way to always be 'part of the heart' of the RAF Family. Helping the RAF Benevolent Fund to give lifelong support to its people and their loved ones in their time of need.
Around half of our work is only possible through the kindness of people like you, leaving gifts in Wills.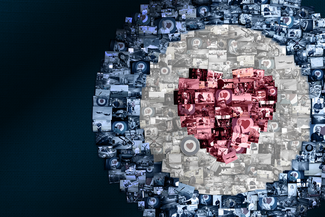 Why leave a gift in your Will?
Loved ones. Children. Friends. Whatever 'family' looks like, it's important for so many of us. After you've made provision for those you hold dear, please consider leaving a gift in your Will to the Royal Air Force Benevolent Fund.  This gift is a pledge to support our vital work and ensure we can be there for members of the RAF Family, in whatever way they need us, for as long as they need us.  
You'll be helping those who served and those who continue to serve along with their families, defending our freedom for generations to come; through confidential counselling and mobility aids to respite breaks for families and financial assistance.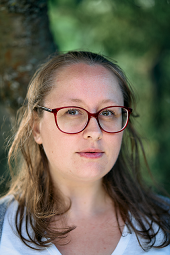 Every gift, no matter the size, is valuable to us and we thank you for your kindness and consideration.
To find out more, simply ask for our free guide to making a gift in your Will below.
If there's anything else you'd like to know, please contact our friendly team for a confidential chat. You can reach us on 0207 307 3444 or email jen.clayton@rafbf.org.uk.
How your money is spent
In 2022, supporters raised £17.4m for the RAF Benevolent Fund. Of that, approx. £12.3m was from gifts left in wills.  
 
Because of this, we were able to provide essential service and care including: 
£374k on topping up Care Home fees so RAF Family members can live in comfort in the best home possible 

£604k to adapting housing enabling RAF Family members to remain living independently in the home they love

£35k to RAF Brize Norton to help build a new "community and Social Centre"
(source: RAF Benevolent Fund Impact Report 2022). 
 
To see more details about how we spend our money, please read more in our latest Impact Report. 
Gifts left in Wills can make a difference  - both big and small  
£500 can buy a standard wheelchair  

£5000 can buy a stairlift and cover the cost of installation  

£15,000 can pay for adaptations to a property bathroom for a veteran, including hoists, grips and seats for independent living.   

£50,000 can pay for 84 children to attend Airplay and Ben Clubs for one year. 
Frequently asked questions
The Royal Air Force Benevolent Fund are grateful for gifts of any type. When considering a legacy gift, there four main types of bequest. These are defined as:
Residuary: This is a gift of the whole or a percentage of an estate following the distributions of specific gifts and payments of any debts and expenses. 
Pecuniary: This is a financial gift of money or shares.
Specific: This is the gift of an item, such as a house, medals or painting. 
Reversionary: This is a gift of an asset, such as a house that can be enjoyed by a chosen beneficiary during his or her lifetime before reverting to the RAF Benevolent Fund.
 
Very. Currently more than 60% of our income comes from gifts in Wills allowing us to provide lifelong support to serving and ex-serving RAF personnel and their families. Without this vital funding we would be unable to carry out our life-changing work.
As per our Legacy Promise we promise to use your gift carefully and effectively, where it will have the most impact. If you do wish to restrict your gift to a certain area though we can endeavour to put that in place. Please email jen.clayton@rafbf.org.uk or call 0333 355 1081 to discuss your wishes.
The minimum amount of information your solicitor will need is:
Our charity registration number: 1081009 (England and Wales) SC038109 (Scotland)
Our address: Royal Air Force Benevolent Fund, 67 Portland Place, London W1B 1AR.
It will also be worth having an idea of what type of gift you want to leave.
Here is some example wording you could use to leave a gift in your Will to the RAF Benevolent Fund. You may wish to print this off and present it to your solicitor, if so, please specify your particular wishes by deleting as appropriate.
'I give XX per cent of the remainder of my estate/ £ (cash amount) /my property of (give address) to the Royal Air Force Benevolent Fund of 67 Portland Place, London, W1B 1AR (Charity Registration Number 1081009, Scotland registration number SC038109) for its charitable purposes. I further direct that the receipt of the Finance Director or other proper officers of the Royal Air Force Benevolent Fund shall be a full and proper discharge for the said legacy.'
 
Not necessarily. If you already have a Will and want to make small changes, it is possible to do so by adding a codicil, or supplement to your Will.
Please request our Gifts in Wills Guide which includes a codicil form. Fill this in as instructed and return to your solicitor or whoever is looking after your Will. Alternatively, you could write a letter to your solicitor stating your wishes. We recommend you consult your solicitor before making any substantial changes to your Will.
 
Yes, certainly. The RAF has been serving Britain for more than 100 years and our services will be needed just as much in the future as new challenges to peace and security emerge. The RAF's technology may change dramatically, but there will always be men and women prepared to put their lives on the line to protect our way of life. Thanks to gifts in Wills we can ensure that we are here to protect the future generation.  
 
Please contact the Legacy team on 0207 307 3444 email jen.clayton@rafbf.org.uk, get in touch online, or write to us at RAF Benevolent Fund, 67 Portland Place, London W1B 1AR. We will be delighted to answer any queries you may have. 
For more information about leaving a gift in your Will to us, please request a copy of our Gifts in Wills Guide.
 
If your loved one has kindly left us a gift in their Will please contact Fabian Ouchterlony on 020 7307 3367 or fabian.ouchterlony@rafbf.org.uk. Fabian will be able to offer help and advice should you need it.
There is never an easy way to deal with the loss of a loved one. If you feel you would benefit from help or advice, you may find the following links useful:
Cruse Bereavement Care: www.cruse.org.uk.
Samaritans: www.samaritans.org.
If you are a member of the RAF Family we may be able to help you with counselling.
 
Gifts to UK registered charities are exempt from Inheritance Tax, and may also bring down the total value of your estate below the Inheritance Tax threshold. We strongly recommend that you speak to a solicitor for advice on tax matters.
 
Not at all – as per our Legacy Promise your Will is personal, and it is completely up to you whether you share this information with us. If you do tell us, this will be confidential, and you can change your mind at any time.
By telling us your plan to leave The Fund a gift in your Will, it allows us to say thank you, to invite you to future legacy events and to help better budget and plan for the future.
If you would like to discuss making a gift to The Fund in your Will, or inform us that you have already done so, please contact us by emailing jen.clayton@rafbf.org.uk.
Thank you for considering the Royal Air Force Benevolent Fund in this way.
Are you interested in a free Will?
Helping you get your affairs in order by making it easier to update your Will.
Get in touch
For more information or to discuss leaving a gift in your Will please email legacies@rafbf.org.uk or call 0207 307 3444 to discuss your options and wishes.
Already remembered us in your Will?
Thank you so much for thinking of us. We'd love to thank you properly so please let us know.