On 26 November and 2 December, the RAF Benevolent Fund will host its latest Thrive workshops: "Festive-proof Your Relationships". The online workshops, aimed at partners and spouses of serving personnel, aim to help participants gain a better understanding about the similarities and the differences in people and how we can avoid frictions to work together better in our relationships – both personal and professional.
The Fund will be providing more Thrive workshops online during the Covid-19 pandemic but is very much looking forward to being able to deliver face to face workshops at selected RAF stations in the future.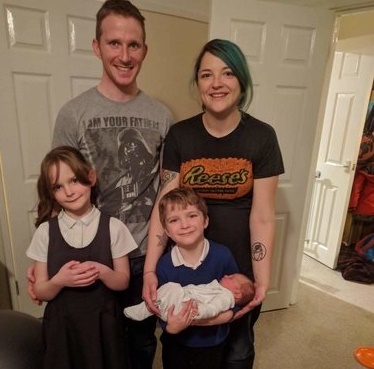 Irene Greenwood, Acting RAF Projects Manager at the RAF Benevolent Fund, said: "From personal experience, both serving RAF and as an RAF partner, dealing with deployments and regular moves across stations means that RAF families face an array of unique and difficult challenges. The festive season can bring additional pressures, so I'd like to invite RAF partners to sign up at rafbf.org/thrive."
Recent research found the most significant barriers to partners of serving RAF personnel are not just a lack of job experience or qualifications, CV writing skills or interview practice. Instead, the key challenges they face are identifying what they want to achieve and the appropriate routes to do this.
The Thrive programme aims to help partners overcome these barriers by increasing their self-belief, employability, furthering their skills, exploring alternatives to paid employment, improving wellbeing and emotional resilience, and reducing social isolation.
Charlie Whitford is one RAF spouse who has benefitted from the Thrive programme. She said: "The Thrive workshops looked really, really good – something to help RAF spouses find their own value and self-worth, leading to better employment prospects. I found the whole course really useful and would like to thank the RAF Benevolent Fund for supporting us in this way.
"I took part in the course in October 2019 and I'm still using some of the coping mechanisms we were shown – I've even got my children involved. Every morning we list three things we are grateful for and every day I make my bed, because even if the rest of the day is a write-off at least I have achieved something."
Over the course of 2020, the RAF Benevolent Fund has launched a range of welfare initiatives to support personnel and their families throughout the Covid-19 pandemic and beyond. It has introduced a 24-hour emotional support helpline and created an online mental wellbeing zone, as well as offering Headspace memberships to partners of serving personnel.
It has also rolled out a Youth Counselling service specifically for children and young people aged 11 to 18. A rapid response to the crisis meant that the Fund has also provided grants of up to £2,500 to RAF stations which allowed them to provide activity and wellbeing packs for RAF children and RAF personnel who were isolated on RAF stations during the lockdown period.
For more information about Thrive, please visit rafbf.org/thrive.