This weekend, more than 550 wounded, injured and sick servicemen and women from all over the world will take part in the third Invictus Games, held in Toronto. The Games harness the power of sport to inspire recovery and support rehabilitation. But for many, like former Sergeant Michelle Turner, they represent much more than sport alone.
For Michelle they have provided a sense of belonging, camaraderie and friendship. In this guest blog, she tells us all about her Invictus journey.
If it wasn't for Invictus, I never would have met Michelle Partington. We met at the rowing training camps in January and clicked straight away and not just because we've got the same name! As we got chatting, we realised she lived on the same road as my Dad! Because of my condition, I'm unable to drive, so she offered me a lift home, and our friendship began from there.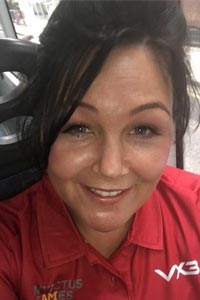 Relationships like these are one of a kind. Invictus is a family, my family. We've all been on the same journey and so our bond is great. We will be friends forever.
I joined the RAF in 1997 and was medically discharged earlier this year. During my last overseas deployment, unbeknown to me, I contracted a virus. When I returned to the UK in June 2013, I was suffering from exhaustion, extreme dizziness and more than 100 unannounced collapses. After several misdiagnoses and hospital admissions I was eventually referred to a cardiologist who diagnosed me with the chronic condition, Postural Tachycardia Syndrome (POTS).
It was a vicious cycle. The more I collapsed, the more scared I got about leaving my home. But Invictus changed all that for me. This whole process has allowed me to do things that I thought were impossible, in a completely safe environment. When I first put the kit on, I felt an enormous sense of pride, to wear the Union Jack once again.
Meeting Michelle Partington has helped me so much with my recovery. We've been there for each other the whole way and it wouldn't be the same without her. She really is my own personal paramedic. My family is now Michelle's family and I know when Invictus is over we will still always be there for each other.
The RAF Benevolent Fund supported Michelle Turner during her transition period into civilian life.