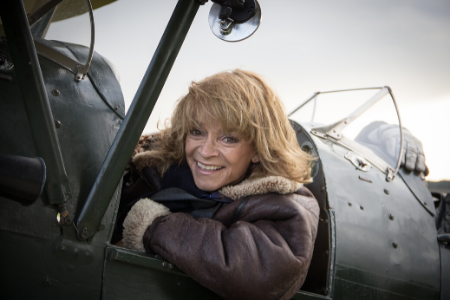 I wish we had spoken more about their wartime experiences
Throughout November, we are collecting and sharing stories of loved ones lost as part of our Month to Remember. In this guest blog, actress Sue Holderness explains her connection to the Royal Air Force and the pride she feels for her father and uncles who served during the Second World War.
My father and two of his brothers all flew with the RAF. They were born and brought up in Rhodesia (now, of course, Zimbabwe), and were all flying before the war broke out. As soon as war was declared they joined the RAF, my father, Anthony, in Bomber Command, his brother Hardwicke, in Coastal Command, and his brother John, in Fighter Command.
My father flew first with 248 Blenheim Fighter Squadron, then, later, with Bomber Command, flying mosquitoes with 239 Squadron, an aeroplane I know he loved.
Of course, I wish now that we had spoken more with all three of them about their wartime experiences. I realise (and so did they) how lucky we are that all three of them survived. They were, all three, enormous fun. But also, of course, like all those RAF pilots, they were such brave young men. We miss them and are very proud of them.
This November, we are calling on members of the public to share their loved ones' stories as part of our Month to Remember. To pay tribute to your family members, friends, or colleagues, please go to lovedonesmissed.memorypage.org/dedication.