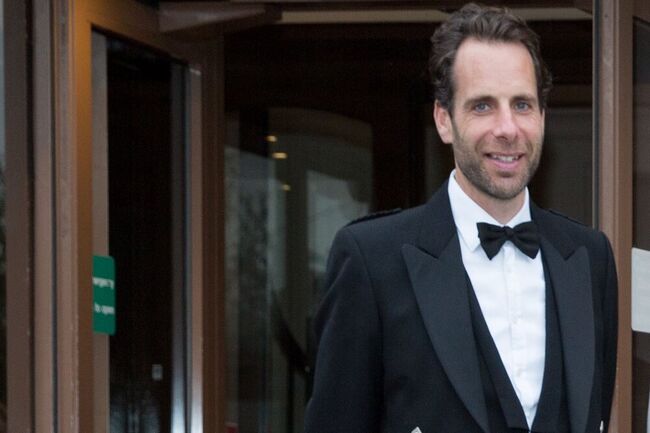 Mark Beaumont: Air Cadets and me
To mark the 80th anniversary year of the RAF Air Cadets, adventure cyclist Mark Beaumont gives his support to the Fund's campaign to raise awareness of our support to this section of the RAF Family. In this guest blog, he shares his memories of happy times with 2519 (Strathmore) Squadron.
My mum thought it would be good to have an interest outside school, another network of peers and friends in a different environment. Somewhere I could enjoy all the things I loved at home. I loved the outdoors, I was always very hands on, helping on the farm and so on. I loved my bicycle, transportation. I was one of those kids with Airfix models – Lancaster bombers and the like.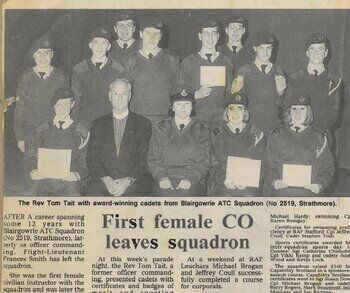 I loved aviation conceptually as a kid. My mum could see I was struggling at school, and thought the Air Cadets seemed a place where I could bring all that together. So that started a number of very enjoyable years marching round the drill hall, going on camps, learning to fly and getting out in gliders and helicopters and all sorts – it was great fun.
My best memories were flying. For a teenager to get the opportunity to fly – it was such a freedom, such another world, it's a dream come true for a kid to be handed the controls of a light aircraft or a glider before I could get behind a steering wheel on the road.
When you're 14/15 years old, you're sitting in the nose of the glider, and it's mainly canopy and there's a silence – all you can hear is the sound of the wind. I remember the experience of pulling the glider into a stall and there is that absolute silence, in those moments the world is completely silent and then you nosedive into a recovery. It's just so exhilarating.
Undoubtedly what you learn as a cadet goes with you into adult life. Look at what I've done in my career – I've run major expeditions, that's a huge amount of teamwork, collaboration. A lot of the organisational skills and the communication skills you learn as a cadet, you can't learn that in a classroom at school. That military approach, those formative experiences, even the processes of learning to fly – like health and safety – that's so useful when you're organising expeditions.
For me being in the cadets, having a different social environment and also a very applied one, where you problem solve and you get involved in activities, gave me a quiet confidence, to figure out who I was and not to let the world define me. And I think in this time of social media, and I look with my two young daughters, I think it's so, so important for them to have the ability to assess who they are, to explore and make mistakes and the cadets is a safe environment to do all of that.
Things I learned at cadets were very much about communication, responsibility, decision-making, which I use very day as an entrepreneur, an athlete, a project leader. These days what do I do? I try to break world records and I invest in early stage companies so my entire career is trying to do difficult, pioneering stuff, and clearly being given responsibility as a teenager is useful. You can go through your entire life acting like a student and not being able to internalise, communicate clearly and all those skills. So being a cadet for me is understanding how you interact with the world around you.