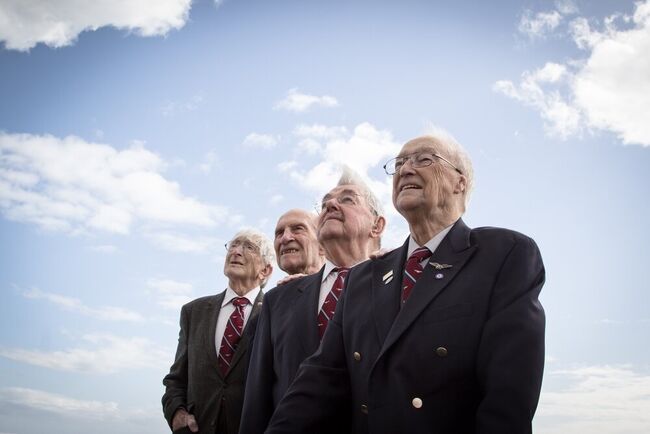 Standing shoulder to shoulder with The Guinea Pig Club
Since The Guinea Pig Club's founding in 1941, the RAF Benevolent Fund has stood shoulder to shoulder with the airmen who were so badly disfigured during the course of the war, providing welfare and financial assistance when needed.
From the Club's infancy, recognising that a huge debt of gratitude was owed to these brave young men, the Fund set up a special grants sub-committee (the Burns Committee) to provide assistance to the young men who had become known as Sir Archibald McIndoe's Guinea Pigs.
By the end of 1967, the Fund had disbursed more than £70,000 to help with the resettlement and relief of 367 individual members of this wartime association.
Sir Archibald McIndoe realised the importance of the Fund's support for The Guinea Pig Club and in 1958 appeared on the BBC's The Week's Good Cause programme to appeal for financial support. In speaking of the sacrifices made by members of the Royal Air Force, he said: "How can we right the balance of payment? We can't do it personally – the job is too big. But the Royal Air Force Benevolent Fund will do it for us, if you will help."
The appeal raised £5,000. By 1999 the Co-ordinating Committee for the Resettlement of Burns Cases was still meeting annually to ensure the welfare needs of the Guinea Pig Club were met.
Around 15 years ago, the RAF Benevolent Fund took on the administration of The Guinea Pig Club's welfare funds, distributing them to beneficiaries as needed. Our support for this unique band of men continues to this day, not just through financial assistance but through the provision of respite breaks – many Guinea Pigs, who are now in their twilight years, and their partners have become regular visitors to Princess Marina House, our respite home in West Sussex.