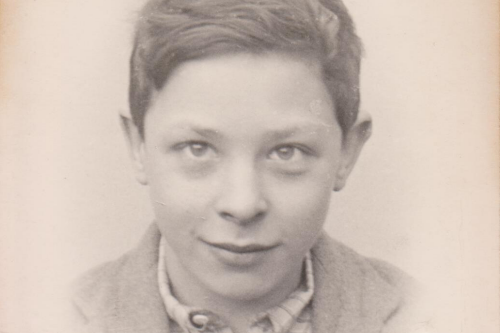 "We were glad we wouldn't hear the sirens anymore"
As the nation prepares to mark 76 years since VE Day tomorrow, RAF veteran Nobby Hill tells us what it was like as a teenager. Nobby, now 90, joins a weekly Telephone Friendship Group chat which keeps him company during the isolation of lockdown. His beloved Maisie served in the WAAF and they were happily married for 60 years before she passed away in 2011.
I was 14 years old on VE Day and my education had already come to an end due to school closures because of the bombing in London. I said to my parents that I wanted to go down to The Mall with my friend Georgie Stopp to see the King and Queen, and also Winston Churchill, who was my hero.
Sadly, they wouldn't let me go to The Mall, nor to Piccadilly Circus or Trafalgar Square, and Georgie's parents wouldn't allow him to go either.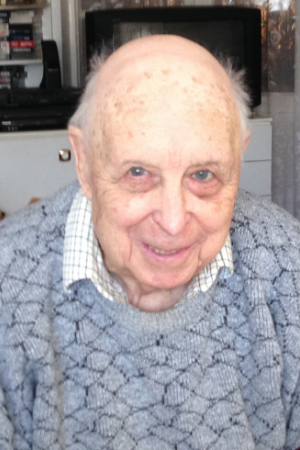 However, my father said we would be able to see the flypast from the roof of our house at Mill Lane, West Hampstead, which was on the top of a hill. I did see the Hurricane, Spitfire and Lancaster from this vantage point, but they were quite a long way away, and I have always regretted not being able to go to The Mall.
The next day I walked to the corner of Broomsleigh Street and was amazed to see a street party being set out. Everywhere was festooned with flags and bunting, and there was food that no-one had seen for a long time – probably obtained on the black market!
Mrs Shack called me over and gave me some jelly and tinned fruit, which was a wonderful treat at that time. The publican of The Alliance pub also set out several barrels of beer in the street for everyone to help themselves.
We were so pleased that there would be no more sirens warning us of V1 doodlebugs. The area in which I lived had been badly damaged by bombs, doodlebugs and rockets, which were aiming for the railways, but missed their target.