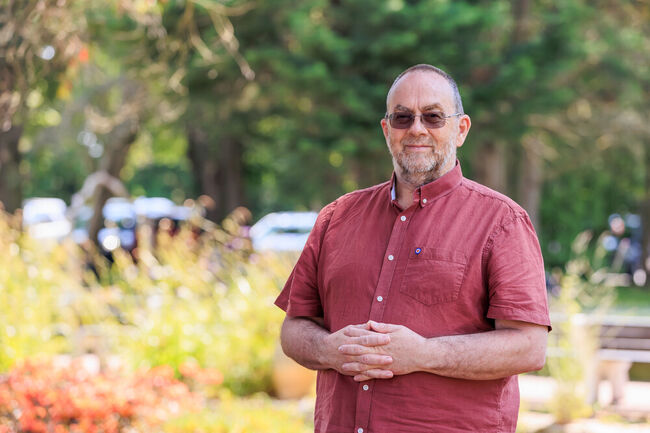 "The counselling from the Fund has picked me up during difficult times in my life"
After the loss of both parents, separating from his wife, and a decline in his personal health, RAF veteran Neil sought the support from the Fund's welfare services to get himself back on track.
Neil Green was an RAF Airframe Mechanic, otherwise known as a 'rigger' who, after six years of service, could no longer continue in his role due to medical problems.
Neil has been receiving support from the Fund since 2018 and explained how the Fund has been there to support him in recent years when his health has deteriorated. 
Neil said: "Over the years, I've had counselling through the Fund's wellbeing solutions, which has been a great support to me. I used to care for my parents and when they died, it really affected me. The counselling I've received has really picked me up; it was just nice to have somebody to talk to."
He added: "When my wife and I split up, I couldn't stay at our house anymore and I had nowhere to go. The Fund stepped in and helped me get a deposit for a nice, rented property. They gave me an allowance to buy essential appliances, like a washing machine and a toaster and any other bits I needed. They've been really helpful."
Neil regularly attends day trips and a monthly veteran's coffee morning organised by the Fund's Community Engagement team, which is where he found out about the Hayling Island Group Breaks.
The RAF Benevolent Fund set up Group Breaks for RAF veterans and their partners, providing a safe and fun environment for RAF veterans to improve their mental and physical health, combat loneliness and create and strengthen important relationships.
The Hayling Island Group Break was Neil's first experience away with other veterans. Neil stated: "It's been very relaxing; it's a lovely place and there has been plenty of entertainment."
The week away in Hampshire, offered a variety of activities for the veterans to take part in, including rifle shooting, pistol shooting, indoor bowls, skittles, bingo, and team quizzes. 
Neil spoke on his highlights from the week away, saying: "The rifle range was lots of fun and with everyone being ex-forces, we're all extremely competitive – they were all trying to put me off my shooting! There's a lot of fun and laughter when we're together; it's been great."