How we helped Leroy Francis
Even though he was sleeping in his dining room and washing at a downstairs utility room sink, RAF veteran Leroy Francis was still reluctant to ask for help. But when he did the support he received from the RAF Benevolent Fund was life-changing.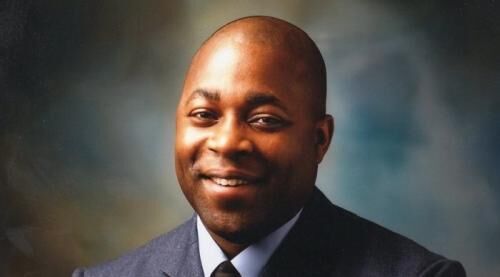 Despite his 28-year career as a weapons systems engineer, former RAF Sergeant Leroy had not realised the Fund was there to support veterans just like him. He struggled for months following a multiple sclerosis relapse which left him with severe weakness down his right-hand side of his body, seriously affecting his mobility, and now unable to work.
Leroy, 56, said: "I got in touch with the Fund after I saw an advert online. I knew who the Fund were, from my service days, but I didn't know they could help me. They were quite amazing, with everything. They put in a stairlift and assisted in the conversion of my bathroom into a wet room, provided a recliner armchair, new double bed and support with my care needs. It has made a huge difference to my life."
Leroy, who lives in Newcastle-under-Lyme, battled symptoms of multiple sclerosis throughout his RAF career, unaware of the under-lying condition which was a contributory factor in his health problems. He says he had an 'adapt and overcome' attitude which helped to keep him going. That conviction has been tested since Leroy's formal diagnosis with multiple sclerosis in February 2010.
He had been working as a Health and Safety, Environmental and Quality Manager within the rail industry but spent a number of months in hospital while he recovered from his first major attack that same year.
In March 2019, Leroy suffered a second episode which has left him disabled and unable to work. Now thanks to the RAF Benevolent Fund, life at home is a little more comfortable. Leroy and his wife Sharon can share a bed once more and Leroy has some of his independence back.
He added: "It was really terrible before the Fund stepped in to help. The Fund's support has given me that independence, that ability to have some kind of normal life and focus on getting myself where I need to be."