How we helped Ron Finch
National Service veteran Ron Finch did not hesitate when he was called up to serve his country at the end of the Second World War – he simply saw it as his duty.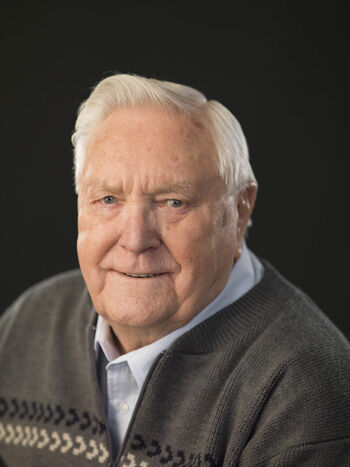 Now the 91-year-old is grateful his RAF service means he is eligible for support from the RAF Benevolent Fund and says the help he's received has changed his life.
Ron was just 18 when in 1945, in the last months of the Second World War, he was conscripted into the RAF. He served in the MT section for three years before he was demobbed.
He explained: "I didn't have a choice where I went, I had to go to Derby and they told me where I was going.
"The training was a bit hard, we were not used to being told off and being told what to do but once I got the hang of it everything was alright. I enjoyed it very much, I was excited to go away. Especially because you got better food in the RAF than you did at home, because of rationing."
Ron was trained at RAF Padgate and then was immediately sent to India and Sri Lanka for overseas tours. Now more than 70 years later, the RAF Benevolent Fund has stepped in to ensure Ron is able to remain in his own home, living independently with his wife Pauline.
We provided a stairlift and wetroom for the couple's Nottingham home, as Ron's advancing years mean he is now a little unstable on his feet.
Ron is also part of our Telephone Friendship Group service, where he joins a weekly group chat with other RAF veterans.
He said: "Life is a lot easier thanks to the RAF Benevolent Fund. The Telephone Friendship Groups are great, we all get together and have a chat, a real natter. It means a lot to me."