Controller
Air Vice-Marshal Chris Elliot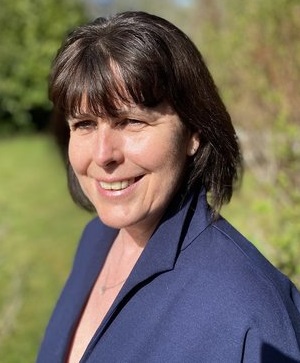 AVM Elliot served in the Royal Air Force for 35 years. Her last role was Chief of Staff Personnel and Air Secretary, looking after the careers and welfare of RAF servicemen and women. In addition, she was a member of the RAF Board.
AVM Elliot joined the RAF in 1985 after gaining her degree in Glasgow. During her career she has worked in Defence Airspace, Air Traffic Management, Planning, Ground Training and latterly personnel management and welfare.She also served as Station Commander at RAF Halton in 2010.
---
Chief of Staff/Director Governance
Paul Higgins
Paul Higgins served in the RAF for 28 years. A logistics specialist by background, he has served predominantly in a range of tri-Service strategic, operational and command appointments in the UK and overseas; the culmination of his command experience was as the twin-hatted Station Commander RAF Wittering/RAF Logistics Force Commander.
His wide operational experience includes service with the United Nations missions in Angola and Rwanda, and multiple tours of duty in the Balkans, the Middle East, Afghanistan and elsewhere.
On leaving the RAF in 2015 as an Air Commodore, he became a Programme Delivery Director in PwC's management consultancy practice where he was responsible for the leadership of a range of major transformation programmes in the public and private sectors – he was appointed to the role of Chief of Staff/Director Governance for the RAF Benevolent Fund in May 2017.
To contact Paul please email his EA, eleanor.dawes@rafbf.org.uk.
---
Director of Welfare and Policy
Air Commodore Paul Hughesdon
Air Commodore Paul Hughesdon served in the RAF for 26 years. He provided personnel support to the RAF's frontline in the UK and overseas, culminating in command of RAF Uxbridge, before going on to lead Personnel Policy across the RAF, often on a tri-Service basis with the Royal Navy and Army.
Paul was the RAF's nominated trustee for many charities, including the RAF Association, the RAF Benevolent Fund, the RAF Central Fund and St Clement Danes. He attended the Royal College of Defence Studies in 2005.
Paul left the RAF in 2009 for his current role as the Director of Welfare and Policy, since when he has overseen the expansion of the range and depth of the support that the Fund provides to all members of the RAF Family, whether serving or retired.
The provision of financial support remains an important part of the Fund's work, but under Paul's leadership and following appropriate research, the range of our grants and now services, the latter often delivered through partnerships, have grown considerably. Where sensible, he has also overseen the integration of other charities into the RAF Benevolent Fund.
Paul has been and remains a trustee of a number of organisations including the MacRobert Trust and the Headley Court Charity. He is a member of a City of London Livery Company and a broken marathon runner!
To contact Paul please email his EA, loretta.allen@rafbf.org.uk.
---
Director of Finance
Victoria Fakehinde
Victoria has over 20 years experience in the charity sector and has held senior roles in a number of organisations including education, medical research, health and international development charities.
Victoria joined the RAF Benevolent Fund in December 2013.
To contact Victoria please email her EA, lynda.conte@rafbf.org.uk.
---
Director of Fundraising and Communications
Mike Straney
Mike Straney has been a fundraiser for 14 years, having joined the charity sector after a short career in medical sales. His first role was a six-month contract with Marie Curie, selling places in a corporate football tournament, and he was kept on to bring in new corporate partnerships, eventually heading up the new business team.
Mike then moved to Breast Cancer Campaign, as he wanted to pursue more commercial partnerships, and from there he took a role at Sightsavers, where a couple of promotions led to Mike leading their philanthropy work as Director of Major Giving.
Mike spent seven years at Sightsavers, working with his team to create and grow high value donor relationships in the UK, Europe, US and the Middle East, and leading on a number of communication projects. Mike left Sightsavers in April 2020 and remains a board member of Sightsavers Norway.
To contact Mike please email his EA, wendy.lilly@rafbf.org.uk.