WILL YOU STAND WITH OUR RAF VETERANS THIS CHRISTMAS?
As Christmas approaches, we are determined that no RAF veteran who served their country should face difficulties alone. Your kind donation will help to gift them with the help and support they need.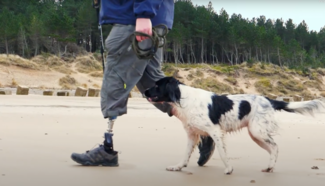 WATCH MICK MCCONNELLS' STORY
RAF Police dog-handler Mick McConnell's life changed forever after he stepped on an IED while serving in Afghanistan. Please watch his inspiring story and how the generous donations we received allowed us to be there when he needed us the most.