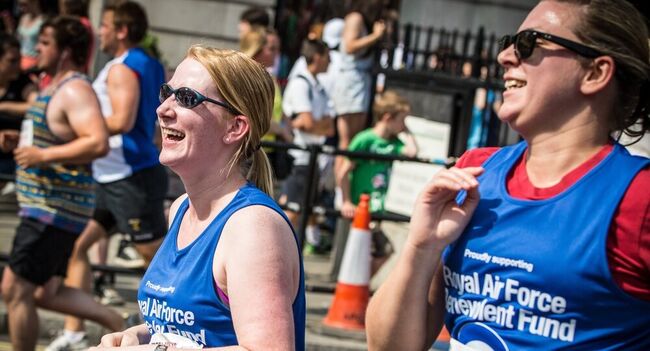 Great South Run
The Great South Run is probably the world's favourite 10-miler, with inspiring history, salty air and glorious sea views guaranteed.
Portsmouth's supporters will keep your spirits and motivation up the whole way round, with blaring music, cheers, high fives and fist bumps all part of the incredible Great South Run experience.
In return for your support you will receive:
Guaranteed place in the event
A fundraising toolkit to give you ideas on how to reach your target
Support from your local Regional Fundraiser to help you with your fundraising and answer any questions about the event
A bespoke RAF Benevolent Fund running vest
Need to know...
Distance: 10 miles
Minimum fundraising target: £175
Registration fee: £30 (non-refundable)
Minimum age: 16
Got your own place?
If you have your own place in the event you can still be part of Team RAFBF, and won't have a minimum fundraising target. Drop us an email at challenge@rafbf.org.ukto let us know where you live and one of our local fundraisers will get in touch.
Need to know more?
Got a question not answered above? Email challenge@rafbf.org.ukor call us on 020 3928 0565.