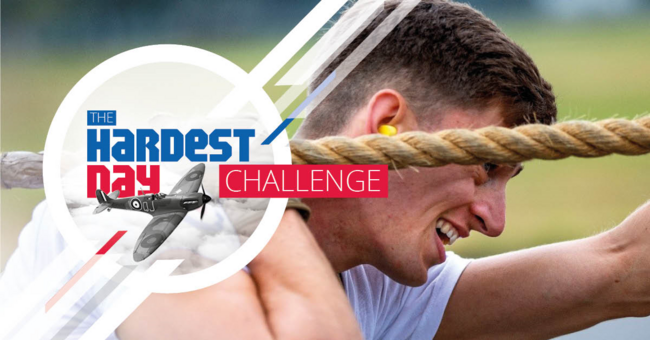 The Hardest Day Challenge
Date:
12 September - 31 October 2022
Take on the #HardestDayChallenge to help commemorate all those involved in the Hardest Day during the Battle of Britain.
The Hardest Day was an air battle fought on 18 August 1940 during the Battle of Britain between the Luftwaffe and the RAF. It was one of the largest aerial engagements in history and both sides suffered heavy losses. To mark this significant air battle, why not take part in our Hardest Day Challenge? You have until 31 October to take part! 
How it works
Be courageous with a sponsored abseil or rock climb. Show your endurance with an ambitious cycle, run, walk or swim or show your determination by giving up caffeine, alcohol or chocolate.
Follow in the footsteps of The Few and take on your very own Hardest Day Challenge!
In return for your support you will receive:
a bespoke Hardest Day Challenge medal and RAF Benevolent Fund T-shirt
a fundraising toolkit
support from your local regional fundraiser to answer any questions about the challenge 
Need to know...
Minimum fundraising target: £50
Registration fee: £20 (non-refundable)
Any questions? Please email challenge@rafbf.org.uk or call us on 020 7307 3321.