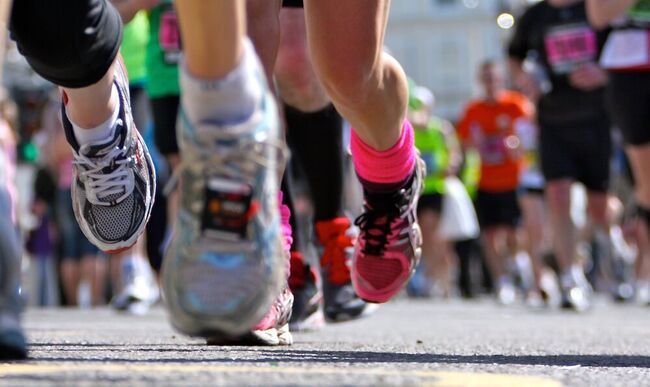 Great Eastern Run
The Great Eastern Run is a major event in the UK running calendar. With a start and finish at the Embankment, the event boasts a super flat and fast route around the streets of Peterborough City centre. Don't miss it! 
Location: This year's Great Eastern Run route has been improved following feedback from runners and key organising partners. The route gives spectators better views as well as runners a chance to improve on their previous personal best times and ensures that 100% of the route is based on roads / tarmac. The route takes runners through a section of the city centre, one of the unique aspects of the course. 
In return for your support you will receive:
Guaranteed place in the event
A fundraising toolkit to give you ideas on how to reach your target
Support from your local Regional Fundraiser to help you with your fundraising and answer any questions about the event
A bespoke RAF Benevolent Fund running vest
Need to know...
Distance: 13.1 miles
Minimum fundraising target: £100
Registration fee: £30 (non-refundable)
Minimum age: 17
Got your own place?
If you have your own place in the event you can still be part of Team RAFBF, and won't have a minimum fundraising target. Drop us an email at challenge@rafbf.org.ukto let us know where you live and one of our local fundraisers will get in touch.
Need to know more?
Got a question not answered above? Email challenge@rafbf.org.ukor call us on 020 3928 0565.