The Dowding System was the air defence network used during The Battle of Britain. It has been credited for giving Britain a critical advantage over Germany, as they fought it out neck and neck in the sky during the summer and the autumn of 1940.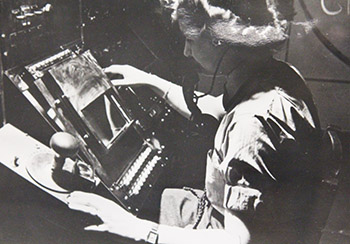 The Dowding System brought together the technology available at the time, the ground defences, and fighter aircraft as well as other elements of the defence network such as searchlights into one system.
It was the world's first integrated system of air defence and named after Commander-in-Chief of Fighter Command, Air Chief Marshal Sir Hugh Dowding, who was crucial in its development. Dowding also supported the development of the Spitfire and Hurricane and, an interesting fact about him: his ashes are buried at Westminster Abbey alongside his second wife Muriel - which shows how important an individual he really was.
The Dowding System allowed for British aircraft to only go up when German aircraft had been identified as close by. This meant that resources could be protected and allowed the pilots to recuperate. It relied upon the world's first radar, which was built to detect incoming aircraft. This network of radars was called Chain Home and used Radio Direction Finding (RDF) to identify when a German aircraft had entered British air space.
Chain home
Positioned along the South and East Coasts Chain home identified the incoming German Aircraft. Once an incoming air raid had been identified the intelligence was shared with the Filter Room at Command Headquarters at Bentley Priory, which was the focal point for the Dowding System's operations.
Chain Home has been widely credited as vital for the Battle of Britain operation. The system did have an Achilles' heel however, which was its ability to detect low flying aircraft. Subsequently, it required the support of Chain Low - thirty smaller stations placed high on the ground. And human generated assistance too in the form of the Observer Corps, volunteers who manually detected aircraft. Well, even today's tech needs some human assistance sometimes.
Visit the Battle of Britain homepage