With the Covid-19 pandemic cancelling plans across the nations, one thing that hasn't wavered is the support from the RAF Falcons. With a new Officer Commanding recently announced, Flt Lt Chris Wilce, we pay thanks to the team for their support of the Fund during this most testing time.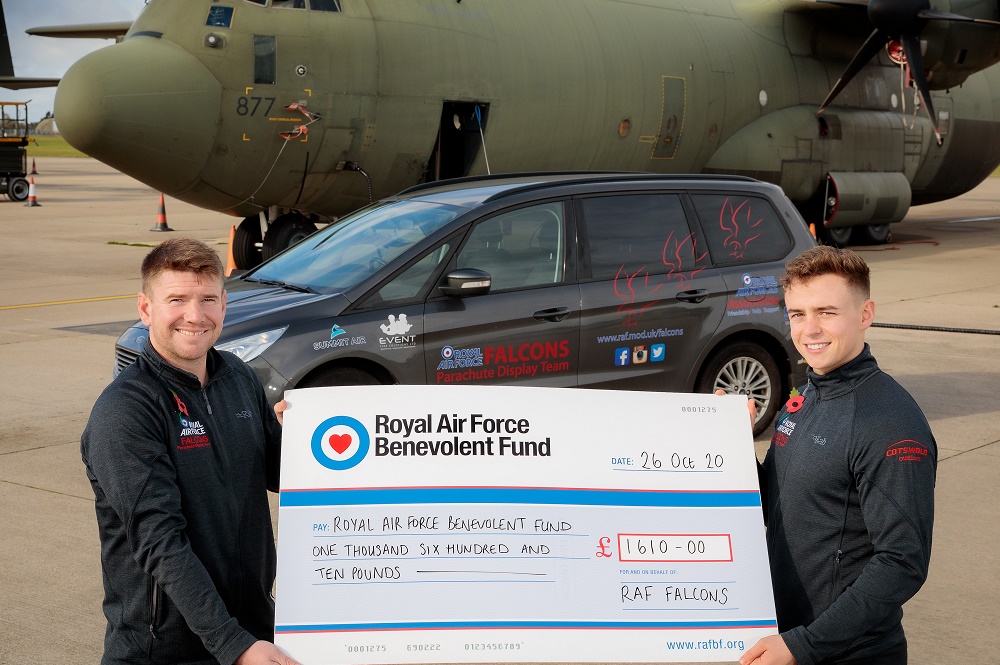 Earlier this year, the Falcons swapped their freefalling for free running in support of the Fund's Battle of Britain 80 commemorations. To recognise The Hardest Day - an air battle fought on 18 August 1940 between the Luftwaffe and the RAF that saw the largest number of casualties in a single day throughout the entire Battle – the team ran the 85 mile distance between London's Battle of Britain Monument and the Memorial at Capel-le-Ferne for their Hardest Day Challenge.
Raising much-needed awareness of the Fund whilst also paying respect to those that gave their lives all those years ago, the team ran 7.1 miles each in a total combined time of under 14hrs.
At the time, Flt Lt Chris Wilce, Officer Commanding RAF Falcons said: "We owe a lot to 'The Few'. By the Falcons completing this event, albeit only sacrificing a minuscule amount in comparison to the RAF aircrew on the 18th of August 1940, I hope we have helped to remember those brave people that fought on this day 80 years ago, so that their memory can live on."
Since then, as addition to actively raising awareness of how the Fund can support serving personnel during the pandemic, the team recently presented a cheque to the charity for £1,610.
Fundraising is very important to the RAF Falcons and every year they find time during their busy schedule to raise money for select charity nominated by the team. The team are also sponsored by a range of organisations, including the RAF Benevolent Fund.
Flt Lt Chris Wilce continued: "As an RAF Falcon it is an honour to have supported the RAF Benevolent Fund this year. We've seen some great successes over 2020 and look forward to doing more to champion the great work the charity does during 2021."