As the gates to the 2016 Chelsea Flower Show opened we were delighted that two British classics came together to support the RAF Benevolent Fund.
Actress Sue Holderness, who played Marlene in the classic Only Fools and Horses, popped along to the Tregothnan tea stand, where she sampled Churchill's Finest tea and donned our special Spitfire hat for waiting photographers.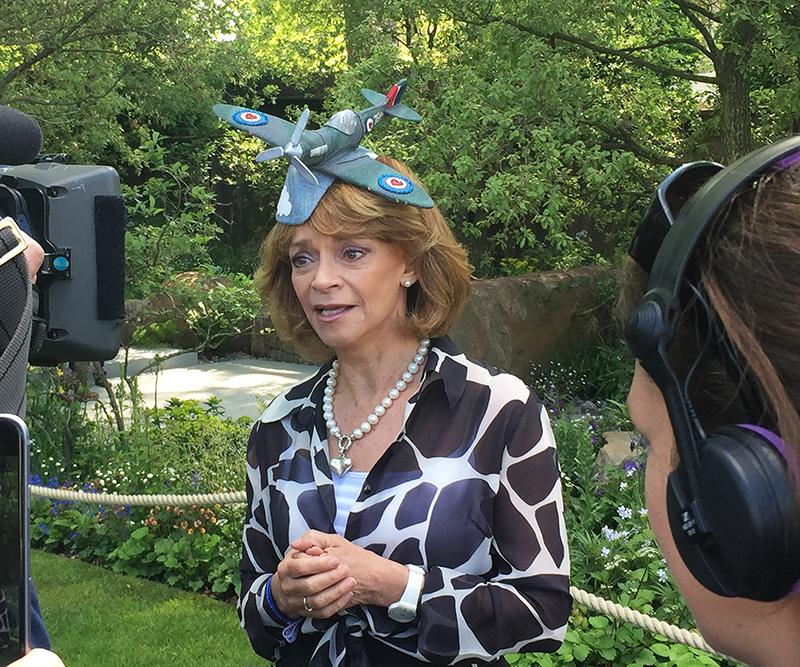 This year Tregothnan, pioneer of the UK's first tea plantations, commemorated the oldest air force in the world with their special 'Churchill's Finest' blend, which supports the RAF Benevolent Fund.
Sue said: "We've had the most wonderful morning but the day really took off when I got to wear this fabulous RAFBF Spitfire hat, which really is fun and quite fitting.
"My father and his two brothers flew right through the war and were incredibly lucky to survive, so the RAF Benevolent Fund is a charity that is very close to my heart.
"It's wonderful to be here and see the fabulous gardens. If you're coming to Chelsea do pop by the Tregothnan stand and pick up some tea."
Set on the banks of the River Fal, from which the D-Day landings embarked in 1944, Tregothnan have created this special blend of rare Tregothnan tea leaves and the finest Assam which is now being sold in support of the RAF Benevolent Fund, with 10p from every box going to the charity.
Other visitors to the stand included Judith Chalmers, Deborah Meaden, Nick Hewer and Dame Judi Dench, who even tried the Spitfire hat on.