Three nominees put forward by the RAF Benevolent Fund have been shortlisted in the annual Soldiering On Awards to be held in London in April.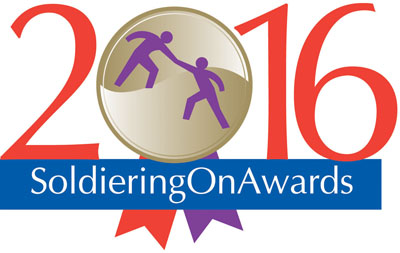 Bob Grieg, John Robertson and the Bomber Command Association were put forward by the charity for special recognition at the awards which celebrate the achievements of the armed forces community.   
RAF veteran Bob Grieg will contest the Inspiration Award in recognition of his work helping others suffering from severe spinal injuries or disabilities reach their full potential through sport. Bob suffered a spinal injury himself when his parachute failed to open during a routine exercise. The accident ended his career as an RAF parachute jump instructor after Bob was told he would never walk again. Since then Bob has helped to set up two charities and at the behest of US President Jimmy Carter spent three years teaching US veterans with physical disabilities to ski.
The next nominee also turned disability into an opportunity to pursue his sporting dream. John Robertson, shortlisted for the Sporting Excellence Award, was involved in a motorbike accident which ended his RAF career and paralysed from the chest down. John's passion for sailing became a tool for rehabilitation and soon he rose from sailing enthusiast to sporting professional.
He has joined the British Sailing Team and has competed in three consecutive Paralympic Games (Athens , Beijing and London) and his aiming for a fourth consecutive qualification at this summer's Paralympics in Rio.
The Bomber Command Association has been put forward for the Lifetime Achievement Award in recognition of their tireless campaign for a fitting memorial to the 55,573 brave men who fought in Bomber Command and died doing so. But their efforts did not stop there, since the Bomber Command Memorial's unveiling in 2012, the Association has continued to fundraise, along with the RAF Benevolent Fund, to raise the £1.5million needed to maintain the Memorial in perpetuity.
The RAF Benevolent Fund is proud to have supported each of these shortlisted nominees and wishes them every success at the Soldiering On Awards ceremony in April. The eventual winners will be decided by a panel of judges including the Soldiering on Through Life Trust chairman General the Lord Dannatt, former chief of general staff.