When Sophia's father Gary was killed in an accident in Afghanistan her life was changed forever.
Flight Sergeant Gary Andrews, 48, of 120 Squadron based at RAF Kinloss was tragically killed, along with 13 comrades, when their Nimrod MR2 aircraft crashed in Kandahar in 2006.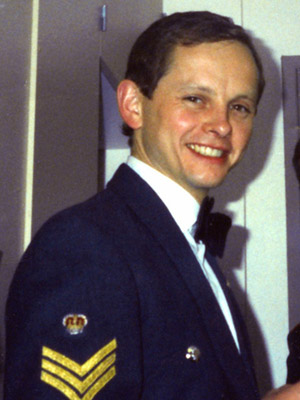 FS Andrews, an experienced and highly respected aviator, left behind his wife, Kristina and daughters Lauren, then aged four and Sophia, then aged 12 who were living in Fochabers, Morayshire.
Four years after her father's death, the RAF Benevolent Fund provided a grant for Sophia to attend Gordonstoun School, Elgin, and later for her to continue her studies at York University, where she is in her final year studying History of Art.
Sophia, 21, said: "I am extremely grateful for what the Fund's support has allowed me to do. I would never have been able to study at York without their help and I now want to go on and do a masters.
"I was very young when my father died but I know he would have wanted my sister and I to be the best we possibly could be. Going to Gordonstoun gave me opportunities I never would have had and it was there I became interested in art. I was given the time to invest in myself.
"I also met my fiancé at university and that would not have happened had I not been at York. We will always be grateful to the Fund for what they have done."