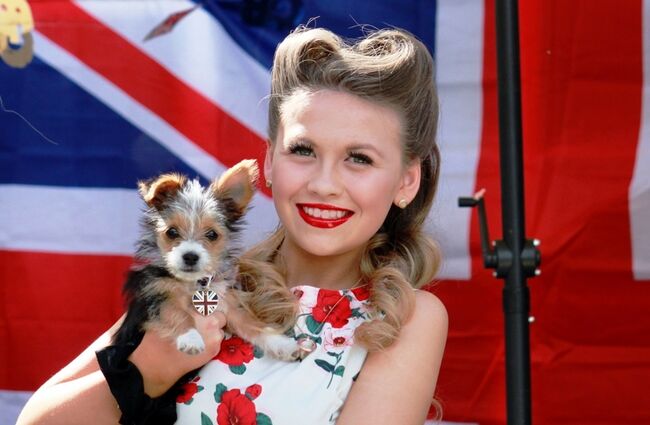 14-year-old Jessica hosts virtual VE Day concert
A 14-year-old who lives in West Yorkshire hosted a virtual VE Day concert on Friday 8 May to raise money for the RAF Benevolent Fund.
Jessica May Frost has performed at a local pub's annual VE Day celebrations for the last two years. She was due to perform again this year, but sadly the ongoing coronavirus lockdown meant that the event was cancelled.

Jessica, who has been singing since she was eight, decided to host the Facebook Live for those celebrating VE Day safely at home. The concert included popular wartime classics such as There'll Always Be an England, Boogie Woogie Bugle Boy, and Land of Hope & Glory.

Jessica's mum Carroll said: "We wanted to bring a little music and happiness in these difficult times to help everyone feel more connected. The virtual concert meant we could celebrate 75 years of pride while saying thank you to those who fought and died for us."

Jessica has raised more than £1,300 for the RAF Benevolent Fund through the virtual VE Day concert.