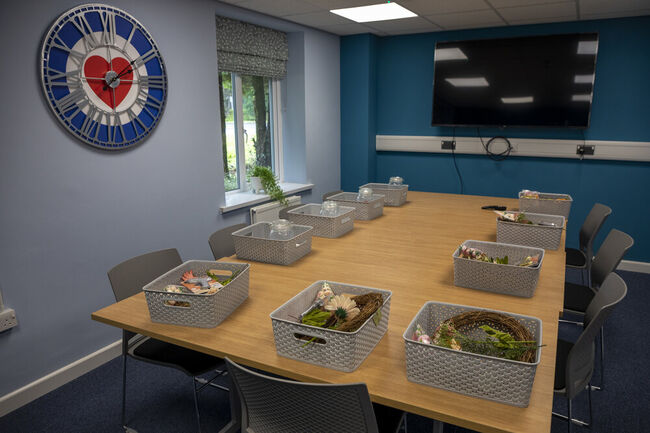 RAF Cosford develops new community space thanks to £200k charity grant
An extensive refurbishment project at RAF Cosford has created a new, accessible community space. The renovation was supported by a £200,000 grant from the RAF Benevolent Fund, the RAF's leading welfare charity.
A six-bedroom flat that sat within RAF Cosford's community centre was refurbished to create a more usable space to tackle the ongoing issue of social isolation among partners of service personnel. Previously, RAF Cosford hosted a range of classes and courses aimed at spouses and partners which highlighted demand for a dedicated space for these activities.
Group Captain Gareth Bryant, Station Commander at RAF Cosford, said: "I'm absolutely thrilled to open this fantastic new facility on station. It not only looks incredible but will make a world of difference to the RAF community who can make use of it – from the kiln room and sewing rooms, to the meeting rooms and outdoor area, it's a spectacular space for everyone to enjoy.
"The support from the RAF Benevolent Fund has made this dream become a reality, without their support we simply wouldn't have been able to deliver a project of this scale, which will benefit the lives of so many members of the RAF Family. I'd like to thank the Fund, and all involved, for their support and dedication to this project, it's wonderful to declare that The Bridge is now open!"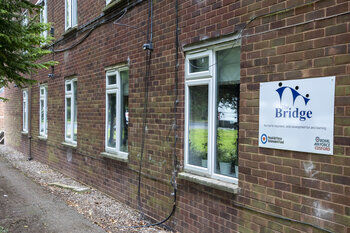 Neil Sturtridge, Area Director (Central/North England and Wales) at the RAF Benevolent Fund, said: "I'm so pleased we've been able to support this project at RAF Cosford which will have a significant impact on the wellbeing of RAF partners and spouses in particular. We know this group face unique challenges, so it's great to see the station creating a dedicated community space that can be used for regular classes, courses and groups."
The RAF Benevolent Fund provides financial, emotional, and practical assistance to serving and retired RAF personnel and their families. This includes grants to help with financial difficulty, free memberships for Headspace, Airplay youth clubs, and more.