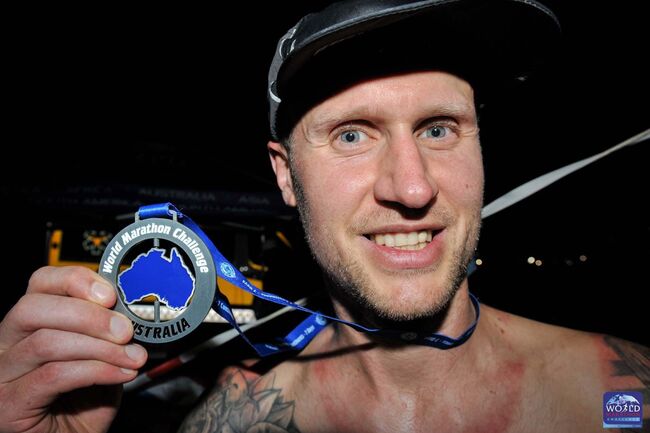 Fund Ambassador Luke Wigman completes World Marathon Challenge
The Fund are proud to congratulate Ambassador Luke Wigman on the completion of his third successful World Marathon Challange run.
Spanning seven different continents over seven days, Luke Wigman has braved Antarctica, Africa, Australia, Europe, Asia and North and South America participating in the World Marathon Challenge 2023.
Formerly an RAF Senior Aircraftman, Luke Wigman faced a life-changing injury to his leg when he was struck by an IED while mentoring Afghan soldiers on patrol in Afghanistan. Luke has become an Ambassador for the RAF Benevolent Fund after the charity first stepped in to support him in 2011.
The Fund provided a grant for Luke to undertake an advanced driving course which allowed him to pursue a career with the East Midlands Ambulance Service. Since then, Luke has enjoyed great success as a runner competing in the Invictus Games and bringing home two gold medals.
Making his completion of the renowned run even more commendable.
To read more on Luke's story, click here.