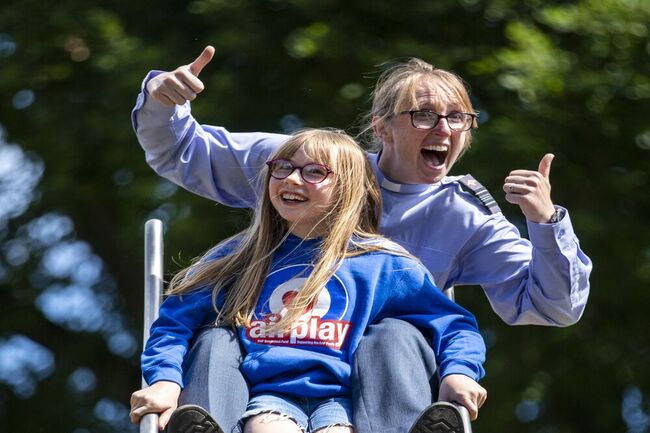 JH Bartlett Charity Trust donates £27,000 to support RAF stations
The JH Bartlett Charity Trust has made a generous donation of £27,000 to support the RAF Benevolent Fund's Capital Programme to improve station life for serving personnel and their families. The Programme breaks down into three areas: childcare centres, play parks, and social, youth, and welfare facilities.

The donation was used to support the redevelopment of three play parks at RAF High Wycombe. Thanks to the support from JH Bartlett Charity Trust, the refurbishment project has significantly improved the play facilities for families based at RAF High Wycombe.
Group Captain Phil Arnold, Station Commander at RAF High Wycombe, said "Thank you to the JH Bartlett Charity Trust for supporting the transformation of our play parks across the station. It has made such a big difference to our forces families, especially to children who spent much of the last year in lockdown away from their friends and peers."

The JH Bartlett Charity Trust is a long-standing support of the RAF Benevolent Fund and has donated nearly £140,000 in total since 2015.

Air Vice-Marshal Chris Elliot, Chief Executive at the RAF Benevolent Fund, said: "I'd like to extend my thanks to JH Bartlett Charity Trust for choosing to support the Fund's work at such a difficult time for the RAF Family. This support, which has allowed RAF High Wycombe to transform their play facilities, has made an enormous difference for children and parents based at the station."