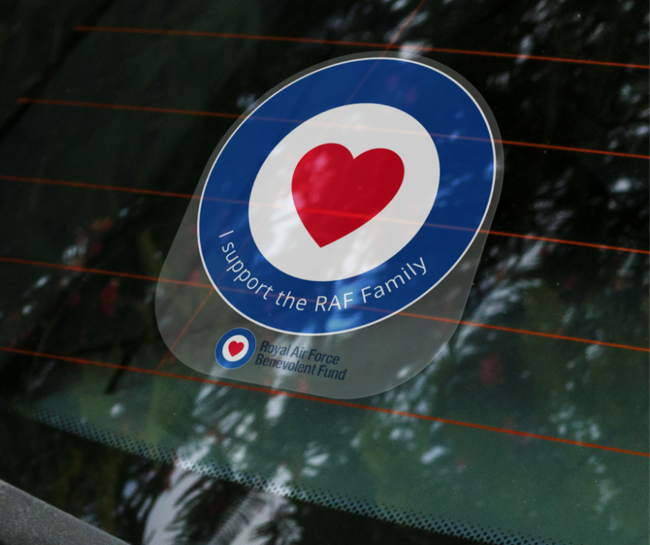 Receive a FREE window sticker
Display with pride and show your support for RAF veterans.
The RAF Benevolent Fund is the RAF's leading welfare charity with a proud tradition of looking after its own. We are there for all serving and former members of the RAF as well as their partners and dependent children.
Click the button to fill in the form to claim your free window sticker.
Claim your free window sticker