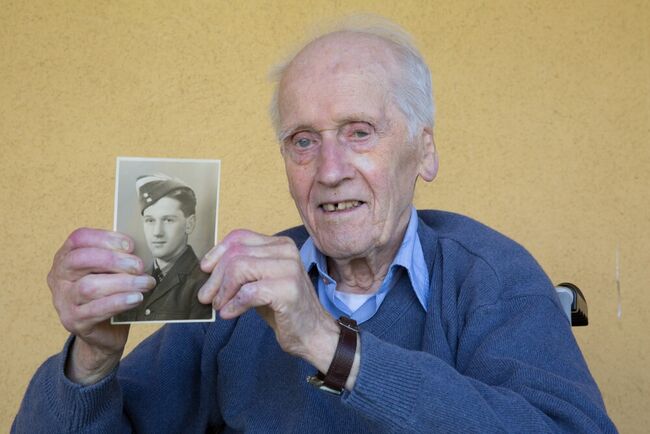 Scotland's last Guinea Pig pays tribute to the surgeon who gave him 'life'
20 July marks the 80th anniversary of the foundation of the Guinea Pig Club, a group of mainly Second World War allied airmen who suffered life-changing burn injuries during the conflict.
The Club was named after the work carried out by pioneering surgeon Sir Archibald McIndoe who developed new plastic surgery techniques to treat their injuries at the Queen Victoria Hospital in East Grinstead.
McIndoe's hospital became renowned around the world as he worked on techniques to improve the outcomes for the young men who had been badly injured and disfigured. And therefore, East Grinstead was known as 'the town which didn't stare' as locals were used to seeing wounded servicemen in their midst.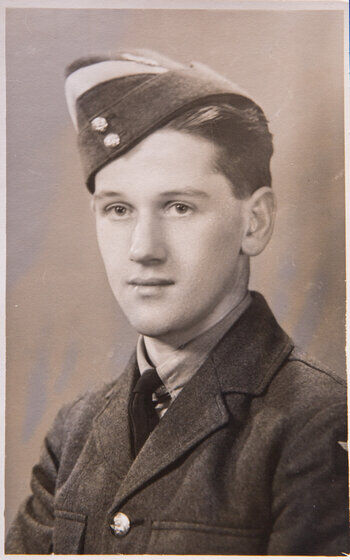 Ninety-eight-year-old Jim Marshall paid tribute to McIndoe who changed the lives of many. He said: "The Guinea Pig Club means to me what it means to many people – life. McIndoe was very approachable. He would come and talk to us all, he was very popular with all the patients. In fact he asked us to his cottage, to get a change of air."
As well as pioneering plastic surgery techniques, McIndoe recognised the need for a mental recovery from such horrific injuries. He advocated the removal of rank once the wounded personnel were on the ward, encouraged the Guinea Pig Club which was originally set up as a drinking club, and promoted a relaxed atmosphere where patients could take time away from the ward in between treatment and even observe operations. He had a piano, and a barrel of beer, installed in the ward and encouraged socialising and singing among the men. When they were out and about, he encouraged them to wear their uniform to instil a sense of pride.
For Jim, who now lives at the Erskine veterans' village at Bishopton, treatment at East Grinstead came at the end of three years of painful rehabilitation. Jim joined the RAF aged 18 in 1941, and trained as a navigator flying in Wellingtons with 38 Squadron, serving all over the world. He flew more than 100 operations without incident, until crash landing during a search and rescue mission a month after VE Day had been declared. Jim was the only survivor of his crew.  
He said: "We went out to see another plane which had gone down. We got a position, where the plane would possibly be. We couldn't see it, so we started a square search and we came across a lifeboat and a dinghy, no-one in them. Either they had been rescued or worse.
"At that moment we had engine trouble and we lost an engine, so we had one engine instead of two. We were in trouble. We were just over the Italian coast and we arrived at Cervia a small town and that's when the pilot more or less came into being.
"To land under normal circumstances you need to land at a certain speed and you can't achieve that speed with a one-engine plane, you're in trouble because you are at a lower speed which makes the plane a bit out of control. We just had to hope for the best, choose the best place possible.
"The plane crashed, I didn't even feel the crash, I knew nothing I was unconscious. I like to think my crew all died with the force of the crash, they could have died of their injuries caused by the force but I hope not.
"The plane kept on travelling which I didn't know about, breaking up, on fire, through the forest and somewhere during that I was thrown out of the plane. I was still unconscious and knew nothing about it. I don't know how long I was unconscious but eventually I woke and my clothes were on fire and I was on fire. So the first thing I did was get up on my feet and see what I could do.
"Getting to my feet was a struggle, as was removing my clothes which were still burning. My hands were of little help. My head felt like a block of lead. Standing naked in the trees, except for one shoe, there was nothing I could do but wait for help."
Jim's rescuers took him to a local convent before he was transferred to an Italian hospital for treatment. In all, he spent three years recovering from his injuries while re-training to become a civil engineer. He went on to work with the Air Ministry for 20 years, helping to develop some of the UK's RAF sites, including Kinloss on the Scottish coast.
Air Vice Marshal Chris Elliot, Controller of the RAF Benevolent Fund, said: "Jim's story of overcoming adversity is inspiring and so typical of his generation. Rather than thinking of himself, and his injuries, for Jim the loss of his crewmates was the hardest thing to bear. McIndoe encouraged in these men a positivity for the future, and a determination to recover and lead fulfilled lives.
"Today, the same spirit lives on in the CASEVAC club, a group of veterans who were wounded during tours of Afghanistan and Iraq. And as long as the RAF exists, the RAF Benevolent Fund will stand by all who serve their country, ensuring they are never alone in their hour of need."
The RAF Benevolent Fund has supported many of the Guinea Pig club members since its formation 80 years ago and since 2001 has supported the administration of the Club. The Fund is using this important anniversary to highlight the inspiring story of the Guinea Pig Club to ensure its legacy lives on. To mark the anniversary, the charity is encouraging people to share their own stories as well as their thanks to the members of the club for their sacrifices, visit: rafbf.dedicationpage.org/gpc80.
To date, the Fund has granted £125,000 to Erskine Care in support of its work providing care for RAF veterans and their partners in Scotland supporting people like Jim.