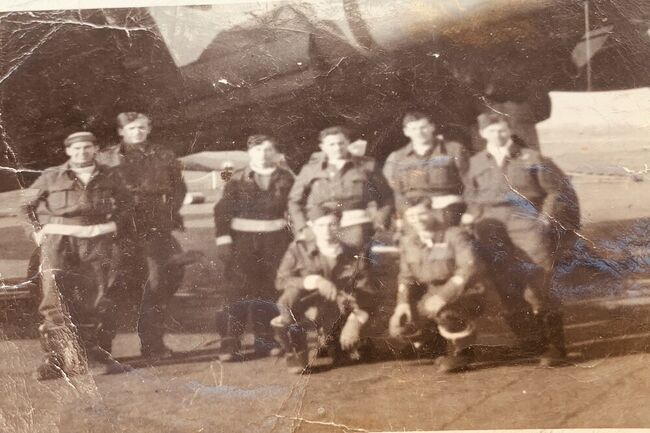 The Fund helped us in our darkest hour
RAF veteran John Lambert's family faced an impossible decision: pay a bill they could not afford or see their father evicted from his care home.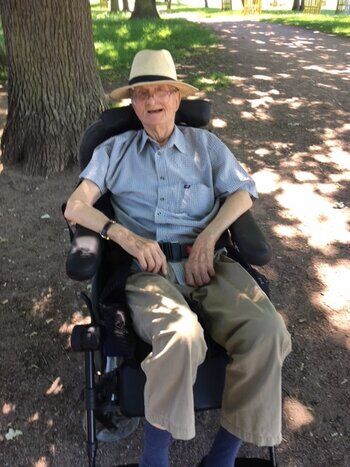 But what they didn't realise was the local authority trying to move their loved one to an unfamiliar care home, to reduce costs, had also unlawfully taken over £40,000 from him to pay for his care. Chris from the RAF Benevolent Fund's advice and advocacy team stepped in and took the case all the way to the Ombudsman, ensuring no other family would be put in the same position. 
John's daughter Jane describes the family's reaction: "We felt frightened and confused, we could not think about anything else. We knew when the capital fell below a certain level they had to help and we had done all the right things, filling out the forms and financial assessments but nothing was being done."
John joined the RAF in 1942, when he was 18 years old and saw active service until the end of the war. He served in Bomber Coastal Command, flying Halifax bombers as a radio operator and rear gunner, then Sunderland Flying Boats, seeing operations in North Africa, the North Atlantic and the Mediterranean.
In his twilight years, worsening dementia meant he could no longer live independently so John sold his home and moved into a care home, under the care of Merton Council. John's care was self-funded and when those funds had been spent down, the council took the decision to move him to another, less expensive home. 
Jane explained: "We were appalled. Our father has dementia so moving him would have had a detrimental effect. He was already confused about why we weren't able to visit when Covid-19 restrictions were imposed. We would not have been able to view the home they wanted to send him to."
So, taking matters into their own hands, the family moved John into Jane's flat while they challenged the local authority's decision. The Fund provided a wheelchair to help John get out and about during lockdown and he enjoyed daily visits to his local park. Merton Council refused to admit they had acted unlawfully in continuing to take funds from John, once his savings had dropped below the £23,250 threshold. Eventually, the Ombudsman ruled the council should refund the costs it had wrongly taken from Mr Lambert and also improve the way risk assessments were carried out prior to moving people between care homes.
Thanks to Richmond Council, John was able to move into a lovely nursing home. Sadly John passed away in November, but in recent months his family have taken up a new cause – fundraising for the charity which changed his life. In September, one of John's sons and two of his grandchildren ran a 10K race, raising over £1,000, and the family have more planned for 2022.
Jane added: "I don't know where we would be without the Fund. The Fund will always be our charity of choice now. It is the least we can do, to give a little back."