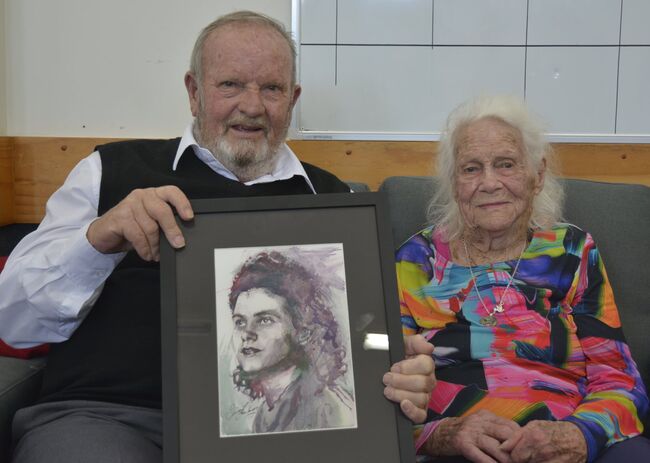 Phyllis Pippa Latour Doyle: My Story
Once a Special Operations agent acting behind enemy lines during the Second World War, Phyllis 'Pippa' Latour's service means she has been able to continue living independently thanks to support from the RAF Benevolent Fund. 

Now 101, Pippa is one of the last surviving female Special Operations agents and now lives in New Zealand. She has been supported by the Fund for the last decade enabling her to remain in her own home.
Pippa said: "Thanks to the RAF Benevolent Fund from all my heart for giving me the quality of life to reach this centenary milestone."
Pippa's wartime exploits began in September 1943. She was a member of the Women's Auxiliary Air Force when she was seconded to the Special Operations Executive. She then received training in SOE special training school which included parachuting, weapons, explosives, unarmed combat and wireless and telegraphy training.
In 1944 she parachuted into the occupied Nazi-controlled Normandy area to act as a wireless telegraphy operator for an SOE/Marquis circuit using the code name Genevieve. On D-Day she watched as Allied troops stormed Normandy.

Pippa, posing as a school girl was a radio operator whose job it was to supply intelligence that would lead to the bombers being brought in. Her work made a significant impact on the Allied victory, and she was awarded the Croix de Geurre for bravery, and made a Member of the British Empire.

The WAAF veteran was recognised again by the French Government in 2014 when she was presented the Medal of the knight of the French National Order of the Legion of honour for her actions and bravery during the war, and she went on to receive the French Resistance Medal of 1943, and the French Defence Force Brevet Militaire de Parachutiste operational French military parachute wings. In 2020 the Auckland City Council approved the naming of a street "Genevieve Lane in the old RNZAF Air Base at Hobsonville Point, in honour of her military service to the Commonwealth in the Second World War.