Members of the Armed Forces Parliamentary Trust visited the RAF Benevolent Fund head office to meet with representatives from the RAF welfare charity yesterday.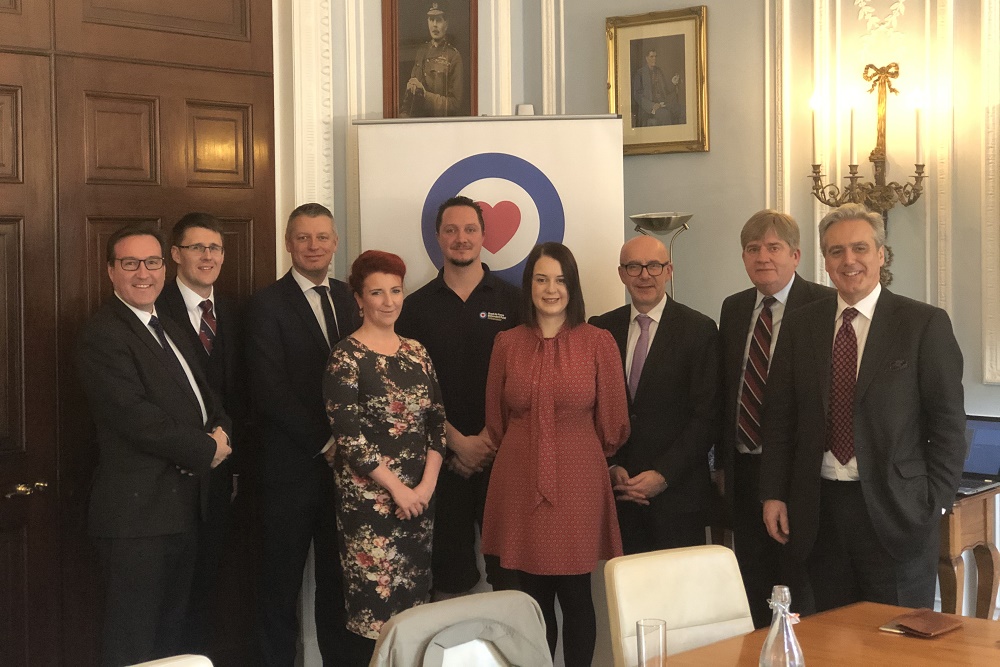 The Armed Forces Parliamentary Trust gives MPs the opportunity to learn more about the Armed Forces and develop an understanding of the issues facing those in the military today.
The group consisted of Mr Matt Western, MP for Warwick and Leamington; Mr Luke Pollard, MP for Plymouth, Sutton and Devonport; Ms Louise Haigh, MP for Sheffield Heeley; Mr Chris Matheson, MP for the City of Chester; Ms Stephanie Peacock, MP for Barnsley East; Mr David Linden, MP for Glasgow East; and Mr Mark Garnier, MP for Wyre Forest.
Visiting MPs learned about the military charity sector, the RAF Benevolent Fund's welfare support services for both serving and retired RAF personnel, and the Fund's centenary campaign, Join The Search. Change A Life. The campaign encourages members of the public to help the charity find potential beneficiaries who are often reluctant to ask for help and, if they need it, offer them the support that is rightfully theirs.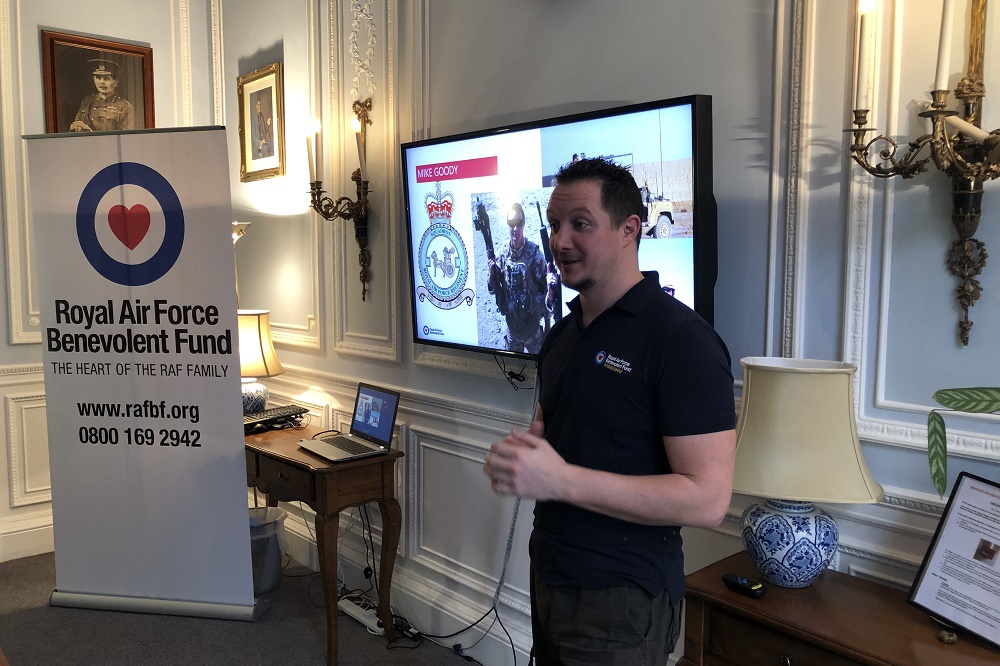 The guests also had the chance to listen to former Senior Aircraftman and Fund Ambassador Mike Goody share his story. Mike was on patrol with the RAF Regiment in Afghanistan in 2008 when his vehicle struck an IED. Mike was trapped underneath for three hours and the impact shattered almost every bone in his lower left leg. After two and a half years of painful rehabilitation, Mike took the difficult decision to have his leg amputated below the knee.
He explained to the attending MPs how the RAF Benevolent Fund supported him in the aftermath of his accident and what life has been like since.
Air Vice-Marshal David Murray, Chief Executive of the RAF Benevolent Fund, said: "We are always keen to promote the work going on here at the Fund on a daily basis, whether that is to the public or to members of parliament. This is an exciting time as we enter the second year of our centenary campaign, and we appreciate any support in helping to identify any members of the RAF family who might be in need of our support."