A Christmas card designed by a teenager living at RAF Valley has been sent to hundreds of members of the RAF Family. Twelve-year-old Deacon Fisher won a nationwide competition to find the best design for the card and bagged himself an Amazon gift card too.
Youngsters from Airplay groups around the country entered the competition to have their design sent to people supported by the Fund to wish them a merry Christmas, at the end of a difficult year. Airplay is a youth support scheme provided by the RAF's leading welfare charity, the RAF Benevolent Fund.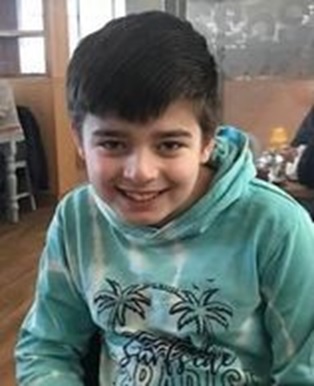 It gives youngsters a safe place to play, grow and socialise with their peers who understand what life is like when your parents serve in the Royal Air Force.
Deacon said: "I felt really happy knowing that my design will go to veterans and maybe put a smile on their faces because this year has been very tough for everyone, and I like to know I could have made some people happy."
The RAF Benevolent Fund has launched a range of welfare initiatives to support personnel and their families through the Covid-19 pandemic. It introduced a 24-hour emotional support helpline, created an online mental wellbeing zone, and began offering Headspace memberships to RAF partners and spouses.
The Fund has also offered a £2,500 grant to each RAF station to provide activity and wellbeing packs for RAF children and launched Airplay Connect, an online version of its youth support service.
Pete Ashcroft, RAF Benevolent Fund Head of Community Welfare Programmes, said: "This year has been challenging for everyone, and those who are older have felt even more isolated due to Covid-19 restrictions. We hope these bright and cheerful cards will put a smile on the face of all who receive them."
Runners-up from RAF Digby and RAF Scampton also received a prize for their artistic efforts. If you know an RAF veteran or partner in need visit rafbf.org to find out how the Fund could help.