For some Victory in Japan was a more muted celebration, in contrast to the jubilation of Victory in Europe Day. WAAF air woman Joan Fraser tells her story.
Joan was just seventeen and a half when she decided to join the WAAF in 1944. Years of watching the destruction around her London home compelled her to join the ranks and do something about it.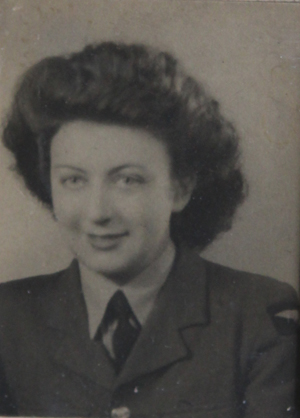 She was assigned to clerical duties and based mainly at Whitehall and Bletchley Park.
For Joan and her friends VE Day had signalled huge celebrations as they joined the happy throng gathered at Trafalgar Square.
But when Victory in Japan came, Joan described a very different mood.
She said: "We were pleased but it was horrific at the same time. You could not be too joyful. If it had been just beating Germany, full stop, then fair enough but the fact that all those people were killed made it different.
"I was still in the WAAF then. It was horrific but the thing is it ended the war. We had had enough, hadn't we? Look what we had gone through, this country especially. London was bombed to blazes, it really was."
Joan served until 1947 when she left shortly after marrying LAC Denis O'Connor, a wireless operator.