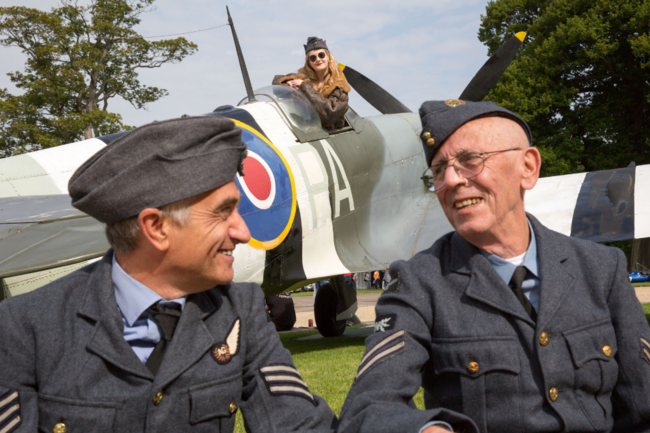 Broomhall House hosts Scottish Torque Show in support of leading RAF charity
More than 100 supercars were on display at the Scottish Torque Show this weekend, hosted in the grounds of the historic Broomhall House Estate in Dunfermline. The event commemorated the 81st anniversary of the Battle of Britain while raising money for the RAF Benevolent Fund, the RAF's leading welfare charity.
Lord Bruce hosted the event, which included Jim Clark's personal Lotus Elan and Colin McRae's famous championship Subaru rally car, at the ancestral home of the Bruce family on Sunday. Guests were treated to static and aerial aircraft activity, including the Pitts Special display and a Spitfire fly through, and performances from the RAF Police Dogs display team.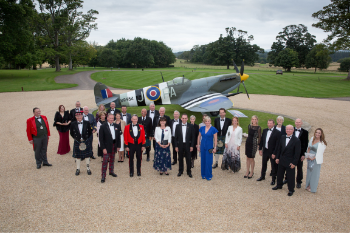 Charles Bruce said: "It was a pleasure to once again host the RAF Benevolent Fund here at Broomhall House. As a family with strong connections to the Armed Forces, we understand the importance of the Fund's work for both serving personnel and veterans. Following the success of 2018 and 2019's events, and the unfortunate cancellation of last year's show, I'm thrilled that we could put on such a wonderful show featuring more cars, aircraft and displays than ever before.
The event was organised by Mark Ryan, founder of Driving Scotland, and Stuart Gray of Knockhill Racing Circuit alongside Lord Bruce and fellow committee members John Young and Ian Muckett. The show formed part of an exciting weekend of activities which also included a black tie gala dinner and charity auction on Saturday evening, raising more than £30,000 in total for the RAF Benevolent Fund.
Gavin Davey, Area Director at the RAF Benevolent Fund, said: "I'd like to thank Lord Bruce for his generosity hosting the Scottish Torque Show here at Broomhall House. The Covid-19 pandemic has had a significant impact on many members of the RAF Family here in Scotland, and the funds raised this weekend will help to ensure the Fund's continued support for Royal Air Force veterans and personnel alike."
Last year, the team behind Broomhall House won the title of Fundraising Team of the Year at the RAF Benevolent Fund's Annual Awards. Their efforts have enabled the Fund to continue supporting members of the RAF Family throughout Scotland, where the charity spent more than £1.7million supporting beneficiaries in 2019 alone.