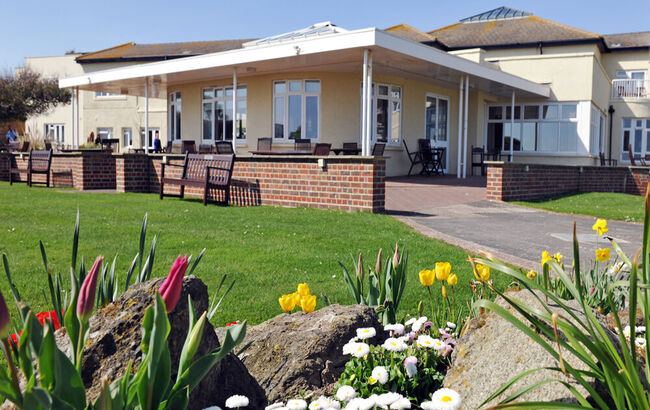 Fund announces sale of Princess Marina House to Blind Veterans UK
We are pleased to announce that an initial agreement has been made between Blind Veterans UK and the Fund regarding the sale of Princess Marina House in West Sussex. For many years, Princess Marina House was the Fund's care and respite centre on the south coast. It was a unique and special place both to work and to visit. 
Blind Veterans UK has had a base in Sussex since 1915, just weeks after the charity was founded to support those blinded in the First World War. 
Air Vice-Marshal Chris Elliot, Controller of the RAF Benevolent Fund, said: "We are really pleased that Princess Marina House will still be able to offer support for the military community, albeit in new ways and for a different group of veterans. The House is a unique space that holds a very special place in the memory of many RAF veterans and Fund staff and we wish Blind Veterans UK all the very best as they move to their West Sussex home." 
Chief Executive of Blind Veterans UK, Major General (Rtd) Nick Caplin CB says: "We are very excited to be making the short trip along the Sussex coast and moving to our new Rustington home. 
"The fact that we are buying this building from a fellow military charity is fantastic. PMH is very well known in the local area for providing care and support for veterans and we will be proud to continue that wonderful legacy in a local community that is very supportive.
"The blind veteran population we support today is very different to that of the 1930s, when our Ovingdean centre opened, and the average age of the veterans we support now is 87. Moving to this new building will mean we can offer different services, that far better suit their needs and the needs of future blind veterans."
The Fund's focus continues to be on providing a range of support services aimed at serving and former RAF personnel and their families. This includes offering individuals and couples with care needs the opportunity to apply for a subsidised Care Break in a location convenient for them, as well as supporting more independent living and mental health assistance.