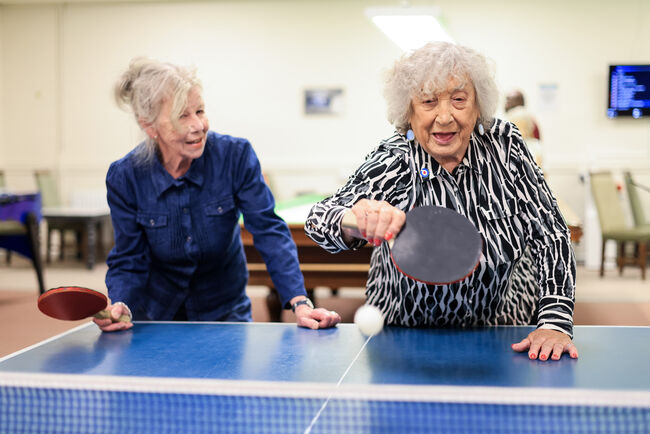 Fund receives £10,000 grant from the Banham Foundation
The RAF Benevolent Fund is thrilled to have been awarded a grant of £10,000 from the Banham Foundation. The generous grant will go towards social isolation support the Fund provides for vulnerable and lonely RAF veterans and dependants who live alone on low fixed incomes.
 
The donation will help enable beneficiaries to take part in community socials, attend reminiscence groups, pay for phone calls, transport and other social activities. The aim is to reduce social isolation and the associated risk factors such as dementia and physical frailty in vulnerable members of the RAF Family, and increase overall wellbeing.
The Banham Foundation is the charitable foundation of leading security providers, Banham Security. Banham remain a family-owned business, now in the fourth generation Banham family, and have proudly provided security to people and property in London and the South East of England for over 97 years.  
Maggie Hallatt, Banham Foundation Trustee said: "Banham Foundation are proud to extend our support to the RAF Benevolent Fund and to help support vulnerable members of the RAF Family who are suffering from social isolation. As a family foundation and business, we are passionate about community and providing a sense of belonging. We hope these funds will allow this important cause to continue its outreach in ensuring that RAF veterans living in isolation feel supported and a little less alone."
Peter Ashcroft, Head of Community Welfare Programmes at the RAF Benevolent Fund, said: "We, at the RAF Benevolent Fund, are extremely grateful for the generous support provided by the Banham Foundation. The number of social isolation enquiries our welfare team receives is ever increasing and demand is higher than ever, so generous donations from organisations like the Banham Foundation really enable us to help us meet the changing needs of the entire RAF Family."