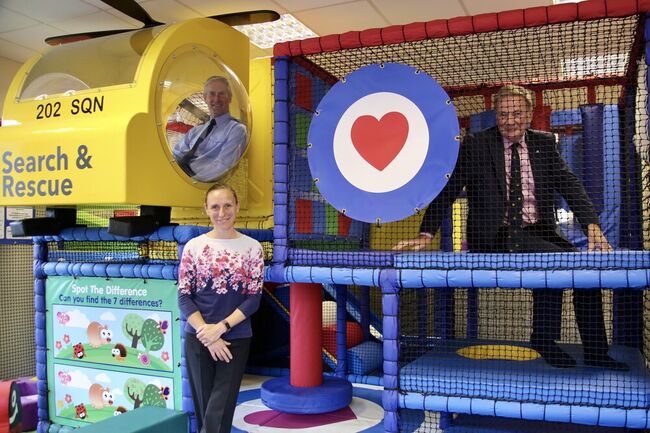 RAF Boulmer play park transformed by £96k refurb
A play park at RAF Boulmer has been transformed through a recent refurbishment, improving facilities for families based at the station. The project was supported by a grant of £96,000 from the RAF Benevolent Fund, the RAF's leading welfare charity.
Prior to the renovation, the station's Tedder Play Park was under-used as much of the equipment was not fit for purpose or all age groups. Due to the rural location of RAF Boulmer's housing for serving families, facilities for children and young people were very limited, meaning play parks are a vital resource for them.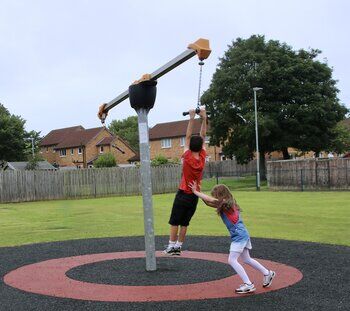 Thanks to the renovation, the park has been separated into zones, with dedicated areas for teens, juniors and under-eights, which include age-appropriate and disabled access equipment. Picnic and seating areas have also been added, allowing parents to socialise while their children play.
Group Captain David Keighley, Station Commander at RAF Boulmer, said: "This is a fantastic example of what can be achieved when Stations, Service Charities and Local Authorities come together to improve community life for everyone. I am very grateful to the RAF Benevolent Fund, Longhoughton Parish Council and our Station Community Support Officer for making this play park a reality."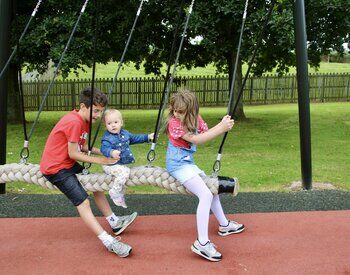 Gavin Davey, Area Director (Scotland, Northern Ireland and north east England) at the RAF Benevolent Fund, said: "These parks form an important part of the Fund's commitment to supporting young people living on RAF stations. Our Airplay and Ben Club sessions also provide a safe place for children to spend time with their peers and access support if they need it.
"As a rural station, families based at RAF Boulmer had limited options in terms of outdoor play facilities, but I hope the newly-refurbished play park can prove to be a valuable space for children of all ages over the coming years."
The RAF Benevolent Fund provides financial, emotional, and practical assistance to serving and retired RAF personnel and their families. This includes grants to help with financial difficulty, free memberships for Headspace, Airplay youth clubs, and more.
​