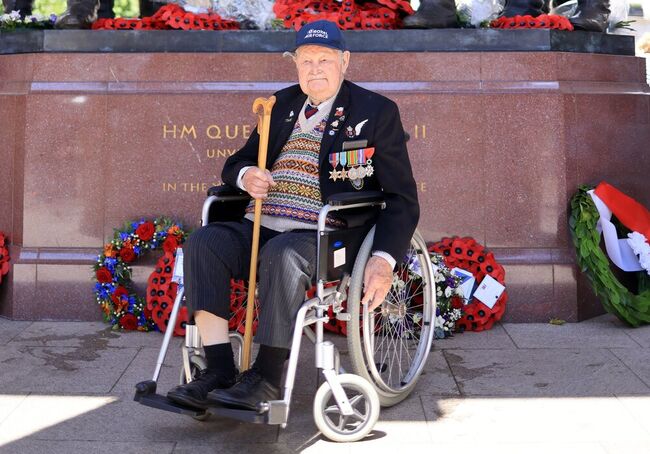 Remembering Bomber Command veteran Norman Gregory
The RAF Benevolent Fund pays tribute to the service and life of Bomber Command veteran Norman Gregory, who sadly passed away recently.  
Norman, who was 100 and lived in Cockfield, Suffolk, was one of the honoured guests at the Bomber Command Memorial tenth anniversary ceremony, in London, in June. 
He spoke about his experiences as a Bomb Aimer when the Lancaster he was in was shot down over Dortmund and he was captured and interrogated, during the Second World War. 
He said: "I was thrown into a prison cell and already the next cells were occupied by my skipper and by my navigator and, out of the crew of eight, we were the only survivors." 
Air Vice-Marshal Chris Elliot, Controller of the RAF Benevolent Fund, said: "All of us at the RAF Benevolent Fund will be sad to learn of the passing of Norman Gregory. We were thrilled to see Norman at the Bomber Command tenth anniversary event in June this year, where he shared his incredible story about being shot down over Germany during World War Two. Our thoughts are with his family and friends at this sad time."