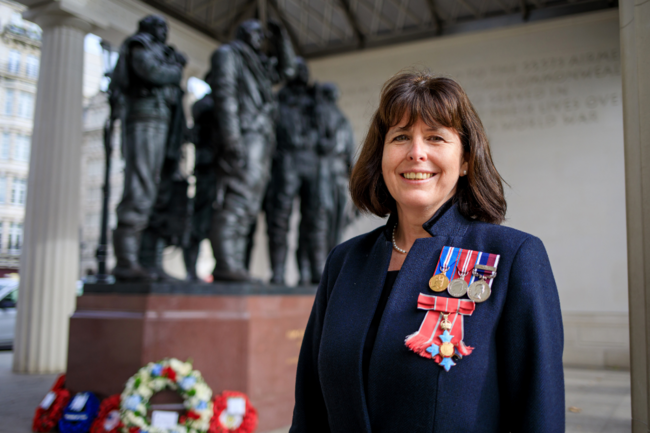 What Remembrance means to me
RAF Benevolent Fund Controller, Air Vice-Marshal Chris Elliot, calls on us all to encourage the next generation to remember the lessons of the past and the sacrifices of all those who have gone before.
"Services across the UK will sadly look and feel very different this year but what's important is the significance of Remembrance Sunday has not changed. Today remains a poignant reminder to reflect on the bravery and sacrifice of all those who served.
"The tenacity and comradery of previous generations in their struggles should serve as an inspiration to us all as we deal with new challenges COVID-19 presents. It should also remind us of the great debt we owe to our veterans, to keep their memories alive.
"This month marks the 60th anniversary of the final intake of national service, a generation who fought across the globe but are often overlooked. It's important we remember all veterans on Remembrance Sunday and beyond, no matter where or how we served.
"As we move ever further away from the Second World War we must take its lessons with us. To do this, we need to encourage younger generations to take up the mantle and ensure memories and stories live on."
As we remember the noble sacrifice of those who gave their lives for our country, we mustn't forget our brave RAF veterans – especially those who are alone and isolated. >Give the gift of friendship this Armistice Day so RAF veterans no longer suffer in silence.