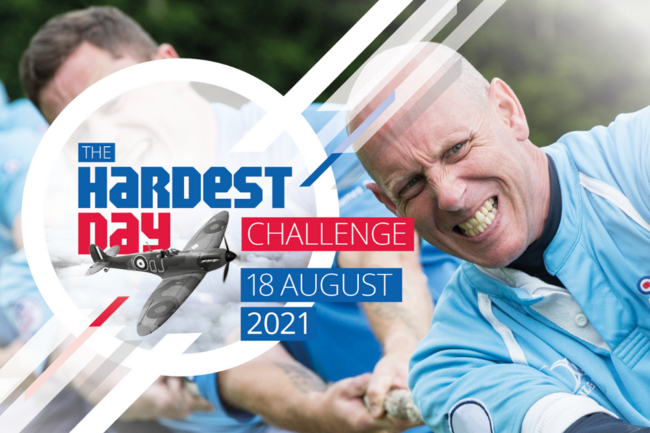 UK and overseas RAF stations back the Hardest Day Challenge
A number of RAF stations across the UK and overseas have backed the RAF Benevolent Fund's 2021 Hardest Day Challenge. The challenge commemorates the sacrifice and courage of those who risked their lives during the Battle of Britain while raising funds to support RAF veterans and personnel alike.
At RAF Lossiemouth, serving personnel are planning a weightlifting challenge, while RAF Valley, RAF Cosford, RAF Woodvale, RAF Waddington, RAF Wyton, and RAF High Wycombe are all planning circuit-based challenges. Personnel deployed to the Middle East and Cyprus will also be completing a circuit challenge in support of the Fund.
The Hardest Day saw the largest number of Luftwaffe and Allied casualties in a single day throughout the entire Battle of Britain, on 18 August 1940. Known as The Few, pilots of Spitfires and Hurricanes were vastly outnumbered in the Battle which raged in the skies above Great Britain from July to October of 1940.
This year's Hardest Day Challenge has kindly been sponsored by Lockheed Martin UK. Lockheed Martin produced a number of iconic aircraft used by the Royal Air Force during the Second World War and continues to have strong links to the RAF Family today, including as an enduring supporter of the Fund.
Aaron Tillyer, RAF Benevolent Fund Community Fundraiser, said: "The bravery of those who fought in the Battle of Britain continues to inspire us today, as we work to support all RAF veterans in need. We are calling on fundraisers to pay tribute to their sacrifice by completing their personal Hardest Day challenge."
This summer, the RAF Benevolent Fund is inviting the public to follow in the footsteps of The Few by taking on the Hardest Day Challenge, which runs to 31 October. Whether you decide on a sponsored walk or run or brave a sponsored abseil or rock climb, your efforts will help the RAF Benevolent Fund continue supporting the RAF Family.
Registration costs just £25, which would fund two weeks of Airplay, the Fund's youth support programme, for the child of a serving member of the Royal Air Force.