Danni Hamilton served in the Royal Air Force from 1990 to 1999. She worked at the ARC and at squadron and base ops and flight planning. During her time in the RAF she saw lots of change, including the first female Tornado pilots.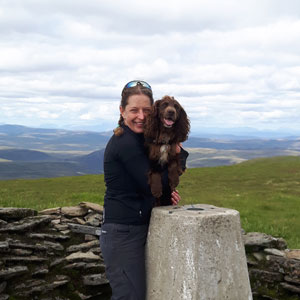 Danni told us: "I was intending to update my Will to make sure all of my affairs were in order and that my wishes would be noted. I was planning on leaving charitable bequests to causes that meant something to me so thought it would make sense to do this through a charity.
"From my time in the RAF I was aware of the RAF Benevolent Fund's work and always thought it was a worthwhile cause, so when I saw on Facebook that they were offering a free Will through the National Free Wills Network I thought I would get in touch and see what that would involve.
"I messaged the RAFBF asking for more information through their Facebook page and was contacted back soon afterwards. They gave me a choice of solicitors who were taking part in the scheme and were local to me. I ended up going with my nearest one.
"The whole process was quick, straightforward and easy to do. It took just a couple of weeks, from making the appointment to having a completed Will. I'd have no hesitation at all in recommending the service to anyone thinking of writing or re-writing their Will and leaving a gift to the RAF Benevolent Fund. It really is hassle-free!"
If you'd like to find out more about including a gift in your Will or getting your Will written for free please call Matt Smith on 020 7307 3444 or email matt.smith@rafbf.org.uk.