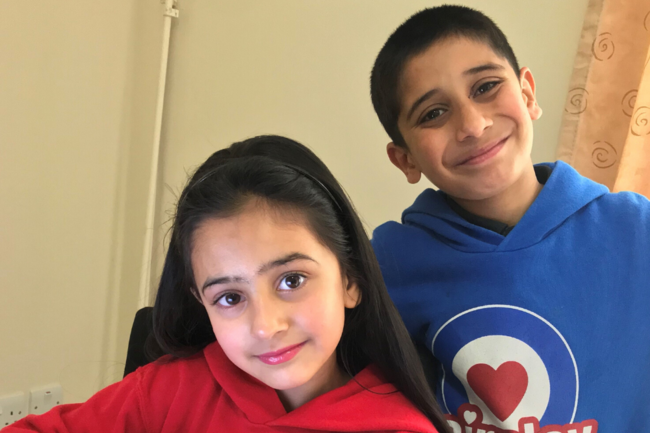 Airplay youth support spreads its wings with launch of online platform
Airplay Digital has been launched by the RAF Benevolent Fund this week as a resource for all RAF young people and children to enjoy. The platform, developed by the Fund's Airplay partners Action for Children, was due to be introduced later this year but has been brought forward to help children who are isolated while at home under lockdown restrictions.
Airplay Digital is part of the Fund's support for youngsters living on RAF stations, and forms part of the RAF charity's response to the COVID-19 pandemic. Airplay is a multi-million-pound service providing youth work programmes and activities on RAF stations for children from eight to 18, alongside Ben Club which supports children aged five to eight. To provide the service, the Fund works with children's charity Action for Children.
Youth committee chairman Rhianna Pollard, aged 17, said: "I like the layout of activities, I do really like it and think it will be popular."
Finja Roberts, 12, said: "I like that you can see what activities other stations are doing. Loads of stuff to do and look at."
Sevanaia Batikora, 12, added: "I wouldn't change anything it's pretty great to be honest."
The platform allows Airplay youth workers to reach children who might live away from RAF stations or even overseas and engage them in activities. It also enables them to be there for children who are facing the challenges of being part of a military family, like parents being deployed or having to move schools.
The platform includes ideas on activities that young people can do, weekly themes and challenges, a noticeboard for sharing photos and posts and monthly Focus Groups.
Alison Wyman, Head of Strategy and Programmes at the RAF Benevolent Fund, said: "We're so excited to be launching this new digital facility for young people to stay in touch with Airplay wherever they are.
"We are only too aware of the challenges they face and Airplay Digital gives our youth workers the opportunity to continue to engage with youngsters during these challenging times and beyond."